Ski Hire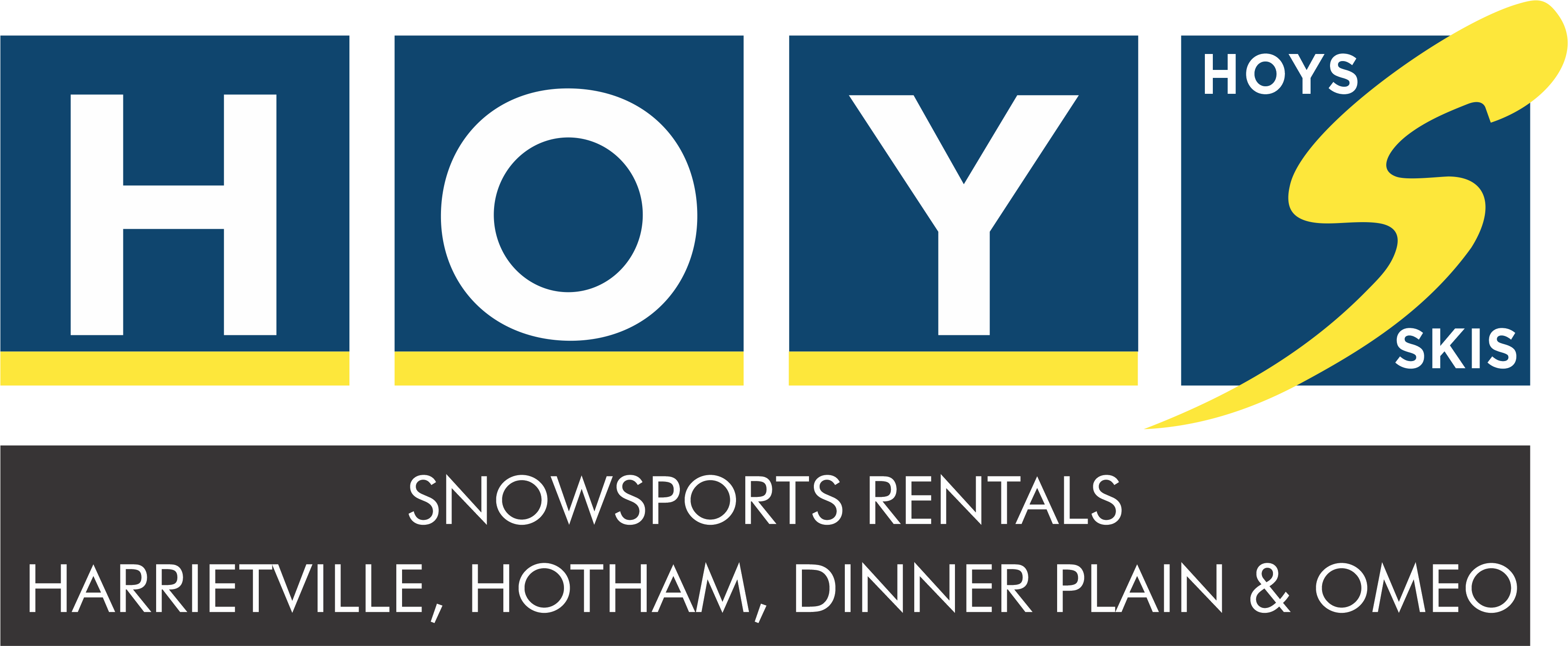 Hoys Skis
1800 467 669 (1800 GO SNOW)
We recommend pre booking your skis/boards/snow gear through Hoys Skis they have 5 conveniently located ski shops including Hoys Dinner Plain Ski shop right on the roundabout in the Dinner Plain Village Center & one in the Hotham Village Centre in Corral day car park.
Excellent customer service, high quality snow equipment & very competitive prices. Hoys are offering lots of deals this season including 30% off all ski & board rental packages if you book minimum 3 days in advance; a value season offer; super low rates for Epic Pass holders & 5th consecutive day rentals for FREE.
During the snow season (June-October) it is a legal requirement to carry the correct size diamond pattern snow chains in your vehicle. Do not travel without them as this puts you and other road users at risk. Contact HOYS prior to departing for your trip as not all vehicles can fit chains. We would hate for you to arrive in Harrietville or Omeo to be informed you cannot travel up the mountain. When you hire your chains from Hoys Harrietville, their mobile chain fitting service will fit & remove them for FREE on the Harrietville approach to the mountain. Whether you use snow chains or not will depend on the conditions on the day you travel. You will be informed along the way by either signage or staff advising that chains need to be fitted. Chains must be held in your car from the Harrietville approach or Omeo approach. If you are found not to have compliant chains necessary for your vehicle, you may incur a fine.