Summer in Dinner Plain
Summer Activities
BBQs and picnics
BBQ facilities can be found at DP Hut and Scrubbers End. There are a number of picnic sites in the area including JB Plain, Champagne Point, and Stonehenge. You are welcome to find your own spot and take in the serenity!
Frisbee Golf
Dinner Plain is host to Australia's highest Disc Golf course. Just like golf, disc golf features nine tee-offs and nine holes (baskets) and is an activity that visitors can use year-round. It's a free activity for all participants. The goal is to get your disc into the basket in the least amount of shots. For a game and free equipment hire, please drop into Ramada located on Big Muster Drive.
Mountain Biking
Mountain bikes are available for hire during the low season. Take to Dinner Plains pump track to test out your mountain biking skills. Set up in the green season at the roundabout as you enter Dinner Plain.There are plenty of tracks ranging from beginners to advanced around the village. Make sure you carry water with you and tell someone where you are heading to. Check out this map for all the different trails.
PDF (DP_MountainBikeTracks_map)
Tennis & Basketball
Tennis courts are located at the front of the Village near the playground and are available for use free of charge. Equipment is available from Ramada located on Big Muster Drive.
White water rafting
Looking for an adventure? Why not try white water rafting on the local Mitta Mitta river. Spend the day with a qualified guide conquering over 60 different rapids. For more information call 1800 997 238 or visit their website.
Helicopter Rides
Located at the base of Victoria's most picturesque alpine wilderness, assures you complete satisfaction. Whether you're just taking in the breathtaking scenery, experiencing the genuine hospitality of an outback pub for lunch or being deployed to your favourite adventure location, HiLifeHelicopters offers something for everyone and caters for every budget. If you're visiting from overseas then this is truly an experience that lets you discover the Real Australia. Experience the exhilaration of helicopter flight today!
Trail Running
The trails run in and out of Dinner Plain village and are a combination of easy fast flat well utilised multi-purpose trails to technical trails featuring, inclines, descents and single track sections. Many of the Dinner Plain walking trails are suitable for Trail Running including Fitzy's Cirque, Collectors Cirque, Carmichael Falls Walk and Dead Timber Hill
Hiking and walking
Experience once of Australia's rarest landscapes on one of the many walking trails that wind through the Alpine National Park surrounding Dinner Plain and Mount Hotham. The best time of year to hike our alpine environment falls between early November and late April, and the summer months are particularly pleasant with alpine wildflowers in full bloom.
Remember, you are venturing into an alpine environment that is snow-covered in winter and weather conditions can change rapidly. When venturing out on a hike, always carry warm clothing and a waterproof jacket, a sun hat, sturdy shoes, a map, a first aid kit and plenty of water as well as snacks. Importantly, let someone know where you are going and when you plan to return.
Track-Notes-Discover-Tracks-and-Trails-DP...
Brabralung Trail Hotham to Dinner Plain
Grade 3 - Distance 26km return
Track-Notes-Brabralung-Trail...
Walk or ride this multi-use trail that runs through the Alpine National Park, linking Dinner Plain to Hotham resort. Look out for native flora and fauna and spot the resident emus at JB Plain. This trail will take you through woodland to alpine plains that give the High Country its unique scenic views. There are numerous areas to rest and picnic. A location not to miss is the old cattlemens post, JB Hut, where you can also camp.
Brandy Creek Mine to Cobungra River Walk
Grade 3 - Distance 26km
Track-Notes-Brandy-Ck-Mine-to-Cobungra...
A lovely natural environment and rich gold history are the twin rewards offered by this interesting walk. Within the Alpine National Park, it follows a disused vehicle track past the remnants of the long-abandoned Brandy Creek gold mine and down to the delightful flats of the Cobungra River. The Cobungra rises below Mount Hotham and flows into the Mitta Mitta (a tributary of the Murray River) near Anglers Rest. Start from the Cobungra Ditch South trail head, reached 5.5 km along the Great Alpine Road from Dinner Plain Village heading towards Mount Hotham.
Carmichael Falls Walk
Grade 3 - Distance 2km
Track-Notes-Carmichael-Falls-WEB...
Heading off along the Dinner Plain 4WD track, this single track trail within the Alpine National Park descends through snowgum forest to a viewing platform overlooking the picturesque Carmichael Falls. It's a short 1km down to the lookout but the hike out will get your heart pumping. Dropping 25 metres over basalt cliffs, the falls are in the headwaters of Precipice Creek and the Dargo River, which are among the many waterways feeding the major catchments arising at the Dinner Plain plateau. The actual falls are in fact two falls side by side at the confluence of the Precipice and Dinner Plain Creeks which rise in the alpine bogs of the Dinner Plain Village.
Cobungra Ditch
Grade 3 - Distance 12.5km
One of the few interpreted historic walking tracks in the area, the Cobungra Ditch follows the course of an abandoned water race which supplied water for the hydraulic sluicing operations at the Brandy Creek mines. The ditch was cut by the Cobungra Gold Mining Company in 1884 at the cost of 11,000, and employed upwards of 120 men in its construction. Today interpretation signs along the course of the Ditch describe the history of the water race and its construction. The feature is retained for much of it length by ancient looking dry-stone walls and passes through snow gum and mountain ash forests.
Dead Timber Hill Walking Track
Grade 3 - Distance 4.5km
Track-Notes-Dead-Timber-Hill...
An enjoyable walk that passes through snow gum forests out to an open view. The walk takes you out to a rocky mountain outcrop with vast views over the ranges, including across to Mount Hotham. It makes for a nice location during sunrise or sunset. The walk leaves from near JB Plain on the northern side of the Great Alpine Road, where you will find a small car park. It is 4 km return. However, you can walk this trail as a loop that is also 4.5km by leaving directly from Dinner Plain Alpine Village.
Falls to Hotham Alpine Crossing
Grade 4 - Distance 37km
Walking on air 2000 metres above sea level. This 37 kilometre, three day hike is a trek through some of Australia's most pristine mountain scenery, crossing the Bogong High Plains in the Victorian Alps and connecting the alpine resorts of Falls Creek and Hotham. Wander across high plains, alive with the brilliant colour of summertime wildflowers, and keep an eye out for shy native wildlife watching you pass. Summer is the most popular season to walk the Falls to Hotham Alpine Crossing, with wildflowers in full bloom and the cool alpine air a welcome break from the heat below. Moderate fitness is required, with certain sections requiring stamina and plenty of easy walks in between. Be challenged, rewarded and changed over three inspiring days and two starry nights on this trek through Victoria's alpine wilderness.
Fitzys Circuit Trail
Grade 2 - Distance 1.2km
A gentle circuit walk around Dinner Plain via Fitzy's Cirque provides visitors with a great introduction to a variety of alpine landscapes as well as highlighting the unique architecture of the village. The trails take in Snow Gum woodlands with understories of flowering shrubs, open grassy plains, wildflower meadows and wetlands. Discover the tracks & trails of Dinner Plain.
JB Plain Walk
Grade 2 - Distance 3.6km
This short walk is part of the longer Hotham to Dinner Plain walk which can be walked or ridden. This multi-use trail runs parallel to the Great Alpine Road through the Alpine National Park. Starting from Dinner Plain Hut, walk past the Dinner Plain Community Centre on the Brabralung Trail to the trail head at the boundary of the Alpine National Park. A sidewalk - 2km return - to Paw Paw Plain is popular for fine views of the remote Dargo River Valley and Mount Tabletop.
Montane Walking Track
Grade 3 - Distance 3.1km
Just a short step from Dinner Plain, yet offering a great sense of remoteness, this walking track offers a fantastic snapshot of a sub-alpine environment. It traverses varying landscapes and a range of habitats - scenic snow gum forests and mature Mountain Tea Tree bushland, snow grass plains, wetlands and alpine rivers and streams. Along the way, there are many great places to stop for a picnic or rest or simply to enjoy the fresh mountain air.
Precipice Plain Walk
Grade 4 - Distance 9km
Walk or bike along the Dinner Plain 4WD track to a lovely natural lookout across the remote Dargo Valley. Catch the sunset in the high country for fabulous colours in the sky. Precipice Plain is a unique geological feature which lies 4 km south of Dinner Plain. With its spectacular outlook across the remote Dargo Valley, this is a great place to enjoy the sunset in the high country and soak up the fresh mountain air and cool breezes in summer. The western edge of Precipice Plain drops almost vertically to a narrow valley below that joins the Dargo Valley. Mount Tabletop is directly opposite and there are sweeping views of the Dargo catchment.
Room With a View Walk
Grade 3- Distance 3km
Track_Notes-Room_with_a_view...
A short and easy walk from Dinner Plain out through snow gum forest to an open plain with spectacular views of Mount Hotham, Mount Feathertop, Bogong High Plains and the Cobungra River. Starting from Dinner Plain Hut, follow the track to the sign marking the crossing point to the northern side of the Great Alpine Road and the track leading to the Forest Walks trailhead. The Room with a View walk initially follows a slightly undulating trail then flattens out. The track heads north along the eastern flanks of Dead Timber Hill. After 0.5 km it drops gently down to a grassy plain and veers west to a marker that designates the track loop.
Summit Walk
Grade 2- Distance 2.5km
Beginning from the Trainer chairlift in the Village, keep to the right of the Summit chairlift climbing to the peak of Mt Hotham. Follow the vehicle trail from the top of the chairlift past the Telstra tower to the fire tower for an inspiring 360 degree view including Mt Buffalo, Mt Feathertop and Mt Buller.
Tabletop Walk
Grade 4- Distance 10km
Mount Tabletop is a distinctive flat plateau linked to the Great Dividing Range by a low ridge. From JB Plain follow the old fence line south across the plains for 0.5 km. From here the route is marked. After crossing the snow plains and snow-gum woodland, the route drops down to Tabletop Creek and then follows a long ridge up the plateau. The track is marked to a rocky outcrop just below the summit. Return via the same route.
The Huts Walk
Grade 4- Distance 18km
Links three of Hotham's significant historic huts, each which represent an important role which led to the development of Hotham Alpine Resort. These iconic huts include Spargo's, Derrick Hut and Silver Brumby Hut. The walk offers bushwalkers a unique opportunity to experience some of the high countrys rarely seen significant natural and historic landscapes.
The Razorback
Grade 4- Distance 22km
Park-note-Alpine-NP-Walks-around-Feathertop...
The Razorback walking track begins at the Diamantina Hut, 2.5 km on the Harrietville side of the Hotham Village. The Razorback is a high ridge linking Mount Hotham (1861m) and Mount Feathertop (1922m). The route is generally above the tree line so excellent views are available for much of the walk, however, as the ridge is very exposed it should not be crossed in unsettled or bad weather. Return by the same route or, if you have made suitable transport arrangements, walk down to Harrietville via the Bungalow Spur Track. Ensure you are well prepared for this walk, as the weather can be unpredictable.
The Village Loop
Grade 2 - Distance 2.5km
Starting from Dinner Plain Hut along Fitzy's Cirque takes you on trails through the wilderness of the Alpine Environment. Head across the Great Alpine Road and take Montane Loop. Follow the multipurpose trail which will again take you across the Great Alpine Road head through the pedestrian gate this will lead you along the side of Dinner Plain Village. Slippery Pinch will take you through to the Dinner Plain Track and then back onto Precipice Plain and back to Dinner Plain village. A technical track with rocky footings, the pathway will lead you through grassy plains and a small running creek.
Restaurants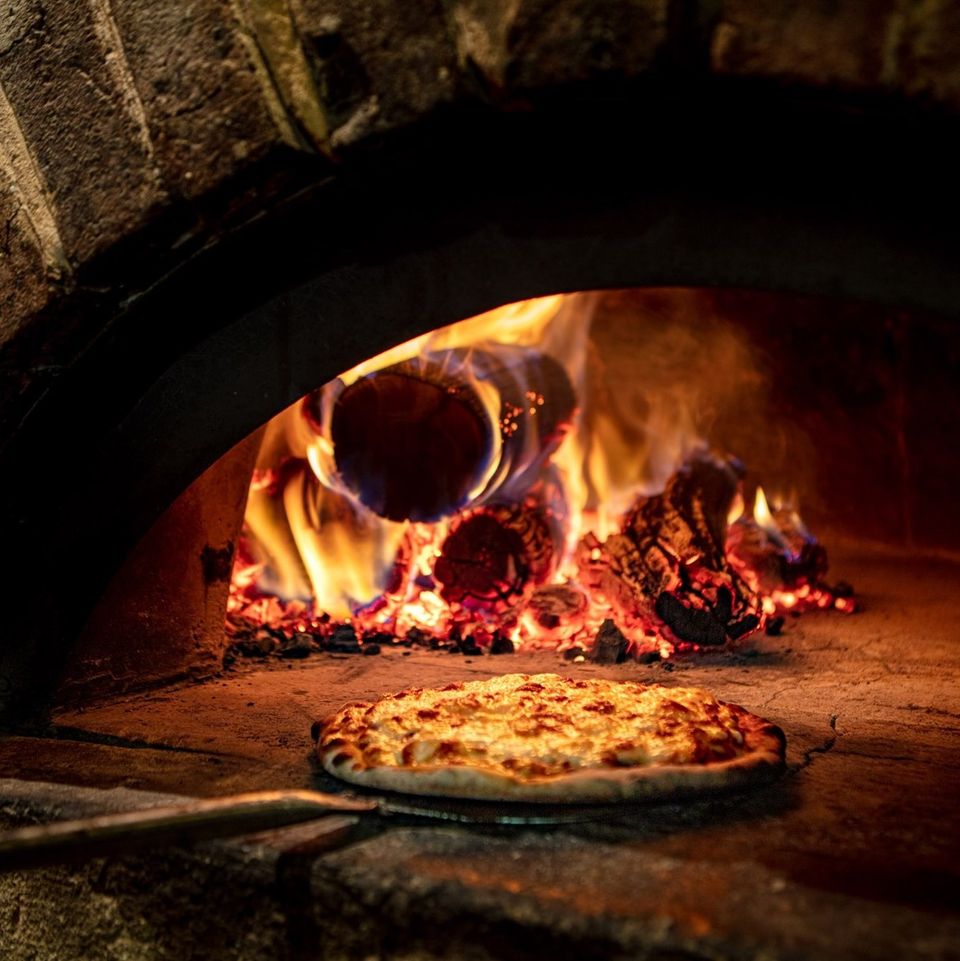 Hotel High Plains hosts the Cobungra Bar and Stones Throw Restaurant, both of which serve a delicious range of food for dine-in or take away. Known for their delicious wood-fired pizzas this place is definitely worth coming in for a meal or drink. A large selection of local wines and 6 different tap beers will keep you hydrated over a game of pool or darts, a romantic dinner, or a family meal. Call 5159 6324 to make a booking.
Ramada offers a wide array of cuisine made from locally sourced ingredients. Open for Lunch and Dinner the menu changes often so you will always be able to find something delicious to try. The bar has a daily happy hour from 5-6 pm and many locals would recommend enjoying this around their recently renovated heated fire pit. Bookings for Dinner are essential so please call 5159 6500 to avoid missing out.
Located in the Onsen complex on the roundabout, this newly established cafe and store is a great stop for a quick coffee and breakfast wrap. Stop in for a chat, grab a bite or browse their selection of supermarket goods for those extra items you forgot to purchase.
The Hub is a new social enterprise driven to foster social change in the village. Serving locally roasted coffee and beautiful bites this business has a mission to improve the health, social and mental wellbeing of the Dinner Plain & Mouth Hotham Community. You'll find the Hub across the road from our office.
Supermarkets
At Mt Hotham the General Store is open 7 days a week, summer and winter phone 5759 3523.
Special Events
The Geebung Polo Classic
The Geebungs v the Cuff n Collars Polo match at Cobungra / Dinner Plain is the longest running polo event in Australia, founded 31 years ago. It hosts the famous high country tug of war, the infamous frozen chook throwing competition and has mountain cattlemen putting on some incredible stunt riding. This event is held yearly on Easter Sunday.
Getting to Dinner Plain
Getting to Dinner Plain is an adventure in itself. The Great Alpine Road in High Country Victoria stretches 303 km from Wangaratta to Bairnsdale, reaching 1,840m at Mount Hotham to set the record as Australia's highest road. It is one of the most spectacular roads in Australia, with views like nowhere else in the country. The journey along this road will take you through rolling river valleys, pristine bush, quaint towns and gourmet food regions, with the best bit of all climaxing with dizzying views of Mount Buffalo and Mount Feathertop as you spiral your way up Hotham. In Summer there is no resort entry required for entry to Mt Hotham.
By Car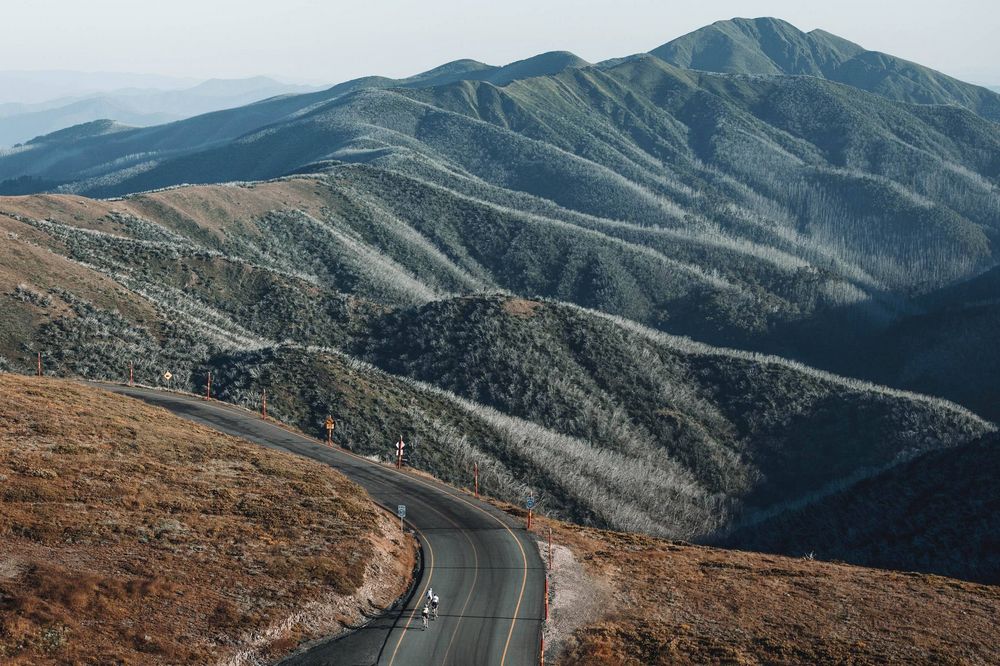 From Melbourne - The fastest and most common way of driving to Dinner Plain is via the Hume Highway, exiting at Wangaratta to join the Great Alpine Road. It's also possible to exit at Glenrowan and continue on to Snow Road, which cuts through the Milawa Gourmet Region. But this is not the only way to get here. In winter when the snow is falling, the southern route via Bairnsdale and Omeo is generally safer, with less snow and ice on the road.
These two routes can be combined into a wonderful loop out of Melbourne that explores both the High Country and Gippsland.
From NSW - If you're coming down from the NSW border, the most direct route to Dinner Plain is to travel down the Hume Highway, exiting at Wodonga to drive south via Yackandandah and Bright.
Car Parking
Please park in designated areas at your accommodation. Fines will be issued for vehicles parked in no standing areas. If you have more cars than advertised spots at the property you will need to park additional cars at the overnight car park located at Scrubbers End. Permits for this can be obtained from our office free of charge.
Access by Public Transport
Buses connect Dinner Plain with Melbourne, Adelaide and Sydney as well as train services in Wangaratta and Albury, as well as Albury and Melbourne airports.
Alps Bus Link - The Alps Bus Link by Dyson group operates between Omeo and Bright three days a week on Sundays, Wednesdays and Fridays throughout both summer and winter months. It is an affordable transport option. The service also links up with V-Line train services operating from Wangaratta and Bairnsdale.
Book online dysongroup.com.au/alps-link or call 03 5151 1711